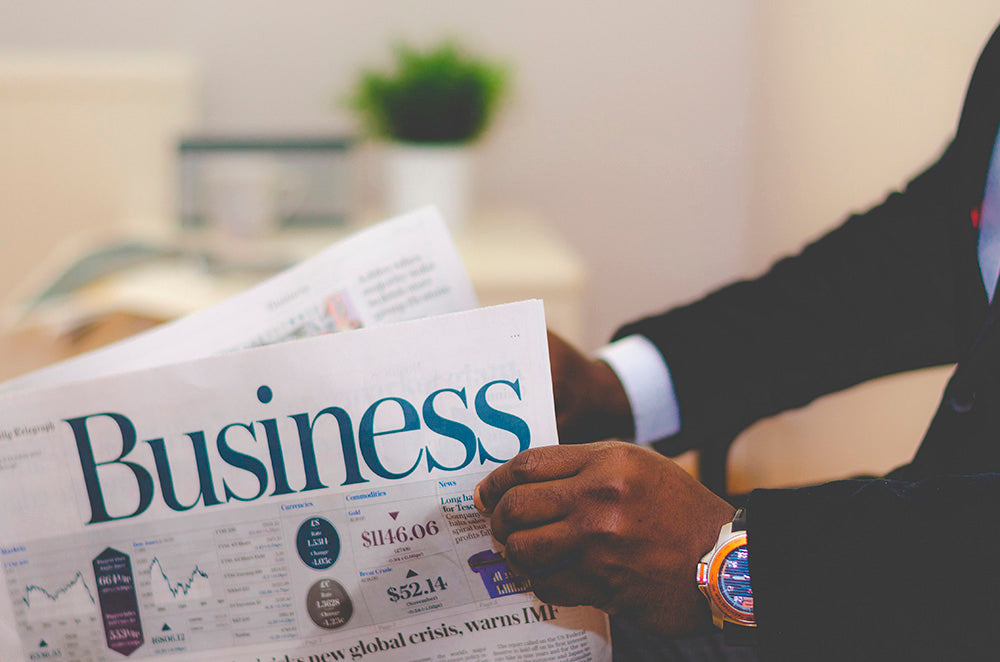 Forbes & The Economist Accurately Predict Rise Of Vegan Investment
The more you learn, the more you can earn.
If you're looking to grow your stock portfolio, think plant-based.

Right now, across the globe, the vegan market is exploding. With growing concern for the environment, health, and animal welfare, the rise of veganism is unstoppable. According to The Economist, a staggering 25% of Americans aged 25-34 identify as vegetarian or vegan. This varies greatly from the national average of vegans, which is currently 6% (up from .5% just two years ago). Because millennials are driving this global shift, it is abundantly clear that veganism is indeed the future. As The Economist so clearly states, "Where millennials lead, businesses and governments will follow."

It's no surprise that The Economist and Forbes both declared 2019 the year of the vegan. Investors, celebrities, and consumers alike have taken notice of this drastic shift in demand. "Investors and entrepreneurs are capitalizing on a global shift in the way meat is produced. The market opportunity here is massive," said Bruce Friedrich, executive director at the Good Food Institute.

Plant-based meat companies such as Beyond Meat and Impossible Foods are prime examples of this. Beyond Meat had the most successful IPO so far this year, its stock price soaring 163% in the first day. Even more shocking, Tyson Foods, the largest meat distributor in America, recently increased their 5% shareholding in Beyond Meat to a larger undisclosed figure. Beyond Meat has also attracted prominent investors including celebrity investor and billionaire Bill Gates and Oscar winning actor and environmentalist Leonardo DiCaprio. They have also successfully built multi million dollar partnerships with global food chains including Burger King, Dunkin', TGI Fridays, Denny's, and KFC. Their company is now valued at about $4 billion.

Their largest competitor, Impossible Foods, has decided to offer their meatless meat patty at all US Burger King locations after a successful test run in August. 
Similarly, McDonald's has introduced the McVegan, Domino's has started offering vegan cheese for their pizzas, and countless other restaurants have begun offering vegan options.

A 2018 study by The Plant Based Food Association revealed that the vegan food industry has seen dollar sales grow by 20% in the last year with sales topping a staggering $3.3 billion.

As consumers salivate over alternative meat products that taste just like the real thing, investors are salivating over what some predict could become a $35 billion plant-based meat market. 
It seems that going vegan could be both the healthiest and wealthiest investment you ever make.
To stay up to date on vegan business, subscribe to the VegReady newsletter