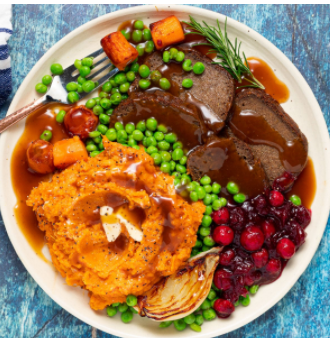 Investing ethically: How Vegan Meat is 130 Times Better for the Environment than Beef
A recent analysis released by sustainability firm Thrust Carbon in partnership with U.K.-based LoveSeitan found that seitan is 130 times better for the environment than beef. The research was conducted on LoveSeitan's product and found:
"…that LoveSeitan's products contain only 46.6kg of CO2 emissions for every 100kg of seitan and compared to that, beef releases a massive 6,000kg of CO2 emissions for every 100kg with lamb a close second producing 2,400kg of CO2e emissions per 100kg on an average."
We love to see it!
More and more people are seeing the benefit of eating a vegan diet in the face of sustainability issues, climate change, and environmental turmoil. We can't afford to ignore these types of studies or research any longer. Our world depends on it — literally!
That's why strategically investing in sustainable companies is such a crucial step in being the change we want to see in the world. We want to see a healthy, thriving environment and an informed and passionate society. 
What's the best way to achieve the harmony we're longing for?
Put your dollars where your passion is.