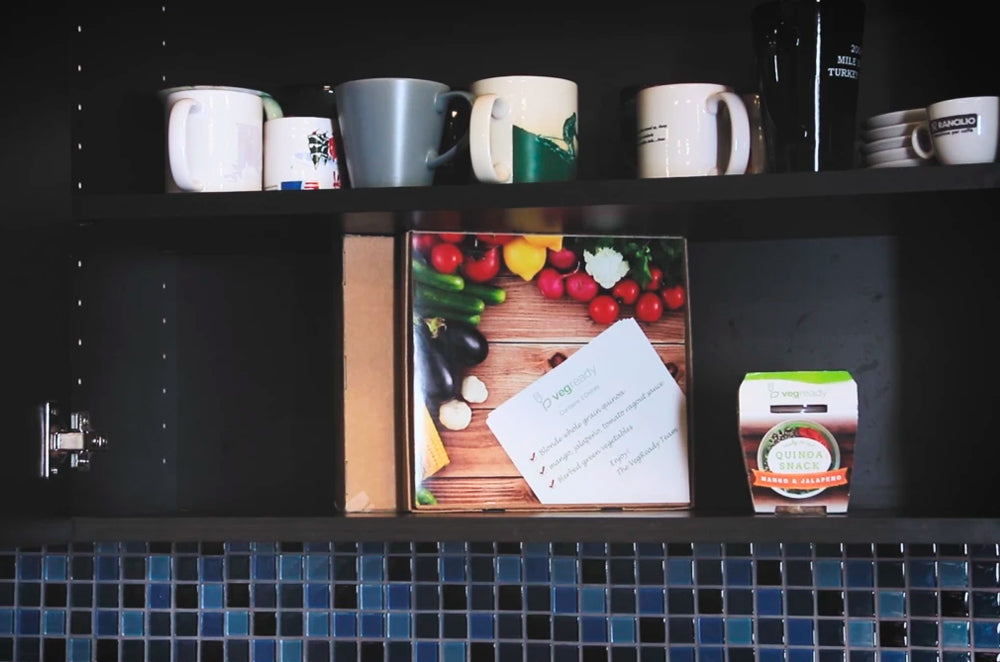 Our All-Natural Food Preservation Technique
Did you know that VegReady meals stay fresh for over 12 months?
Without Refrigeration
Without Any Added Chemical Preservatives, and
No Cooking Required (Just Open, and Ready-to-Eat)
Our All-Natural Process uses a 150 year-old canning technique mixed with innovative technologies developed by military scientists!
In layman's terms..
Our meals stay fresh without refrigeration similar to a glass jar of tomato sauce.
First, we place our foods into air-tight, sealed containers.
The meals are heated to the appropriate temperature within this sealed container.
As long as it remains sealed, it stores in your cabinet for up to 12 months (from production date - not necessarily delivery day), at any point you can simply open, serve, and enjoy.
Unlike most products on supermarket shelves that contain dangerous chemicals, VegReady's natural food-preservation process keeps your food fresh and ready without harmful ingredients.
The end-result: Just open and eat!