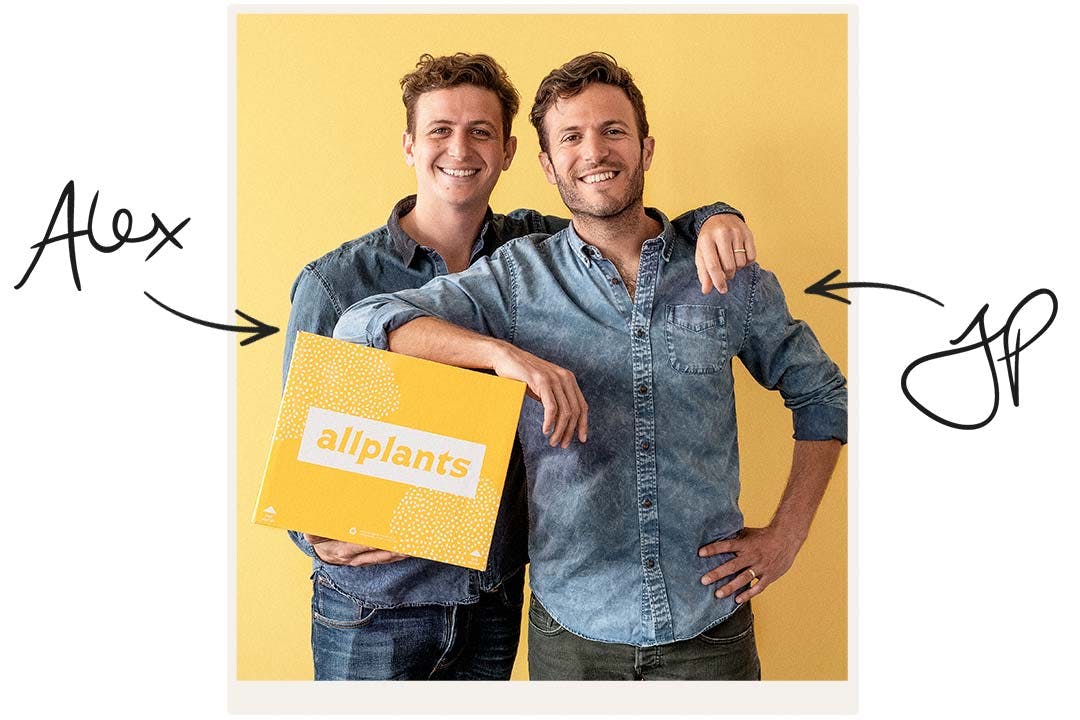 1,300+ Non-Vegans Invest in Vegan Company
This poses a 'true validation' for those companies trying to inspire people to go vegan, said Founder of 'allplants'.
Vegan meal ordering platform 'allplants' fundraised £3.4 million in what media outlets call 'UK's biggest ever vegan crowdfunding round' on investment platform Seedrs.
The initial goal was £2 million. However, this amount was raised in 48 hours - to which 'allplants' went on to raise another £1.4 million.
Out of the 1,824 investors in this round, 76% (~1,386) were non-vegans. When polled about why they invested, 75% said one of the reasons 'was to support sustainable businesses benefiting the planet.'
'Allplants' is a London-based vegan company founded in 2017 by vegan brothers Alex & Jonathan Petrides - currently using these funds to expand their flavor options to provide over 60,000 plant meals a week to customers. 
Among their notable investors, there are high profile individuals including Anne-Maire Huby, co-founder of JustGiving, and Amit Gudkha, co-founder of Bulb Energy.
Ann-Marie Huby, Co-Founder of JustGiving, added: "Sometimes a business comes along that makes you sit up and take notice. allplants is one of those for me. No gimmicks, just real, super fresh and delicious meals created and constantly improved with near-fanatical zeal by a team of rare talent. If it continues to listen to customers as brilliantly as it has so far, allplants will be unstoppable."
Feel free to share this blog post and sign up to our newsletter to check out more articles like these!